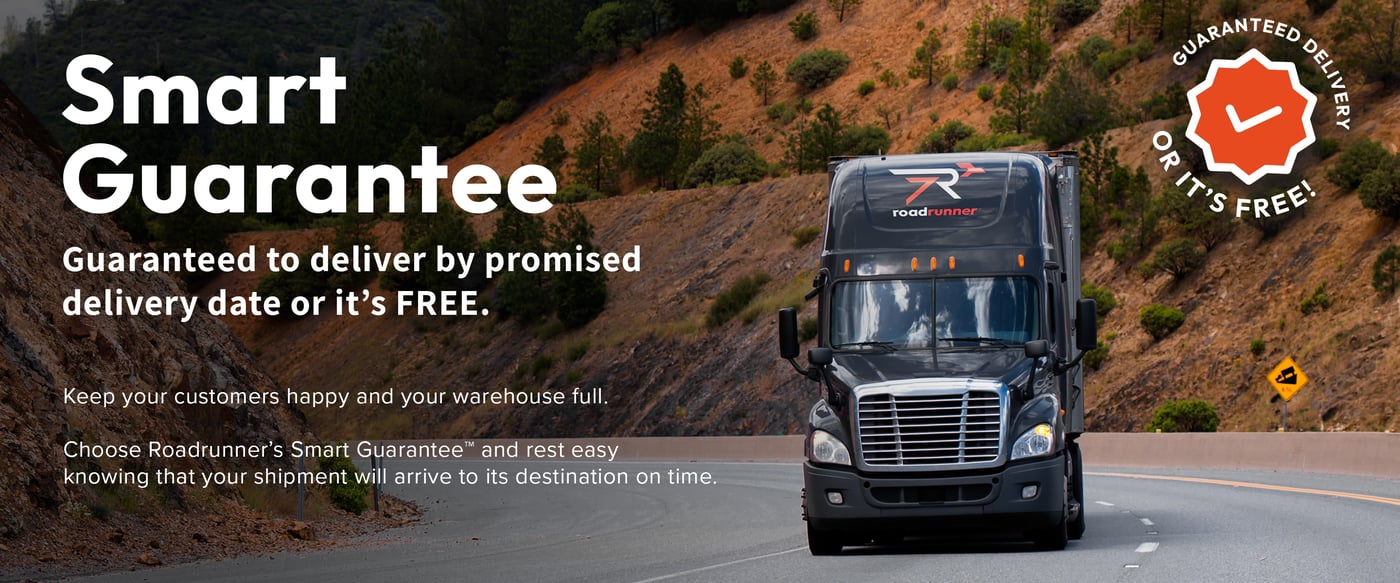 Shipping Smart with Roadrunner is Easy!
1. Select Guaranteed Service on the Roadrunner website (from the accessorial drop-down) or in your TMS*.
2. Congratulate yourself that you've ensured that your freight will arrive on time.
3. That's it!
If your freight does not arrive by the end of the business day for the published transit time, you will not be charged!*
A Smart Guarantee shipment incurs a 25% additional charge ($75 minimum). If it doesn't deliver when promised, you don't get charged at all.
Our Smart Guarantee rates are also available through API.
Ship Smart. Ship with Roadrunner.
If you'd like to learn more about Smart Guarantee - complete this short form and we will reach out with more information.
Why should shippers use Roadrunner's Smart Guarantee?

"Instead of paying for expensive expedited service, use Roadrunner's Smart Guarantee so your freight arrives when you need it to.
If you're short on lead time, rest easy by guaranteeing your shipment...or it's free."

Lori Blaney
Senior Vice President of Sales